About the Museum
Fotomuseum Winterthur is at the forefront of presenting and discussing photography and visual culture. As part of its repertoire of temporary exhibitions devoted to individual artists and group shows, the museum displays works by young photographers as well as those with an established reputation. In addition, it examines photographic phenomena in the context of new technologies and digital media, exposing them to critical scrutiny. A broad range of artistic, applied and cultural forms of photography are explored, with a primary focus on dialogue and the exchange of ideas. The institution is committed to the considered, autonomous and creative use of media. Its collection (which dates back to 1960) has helped to shape the history and narratives of photography as well as our understanding of it as a medium in all its different forms.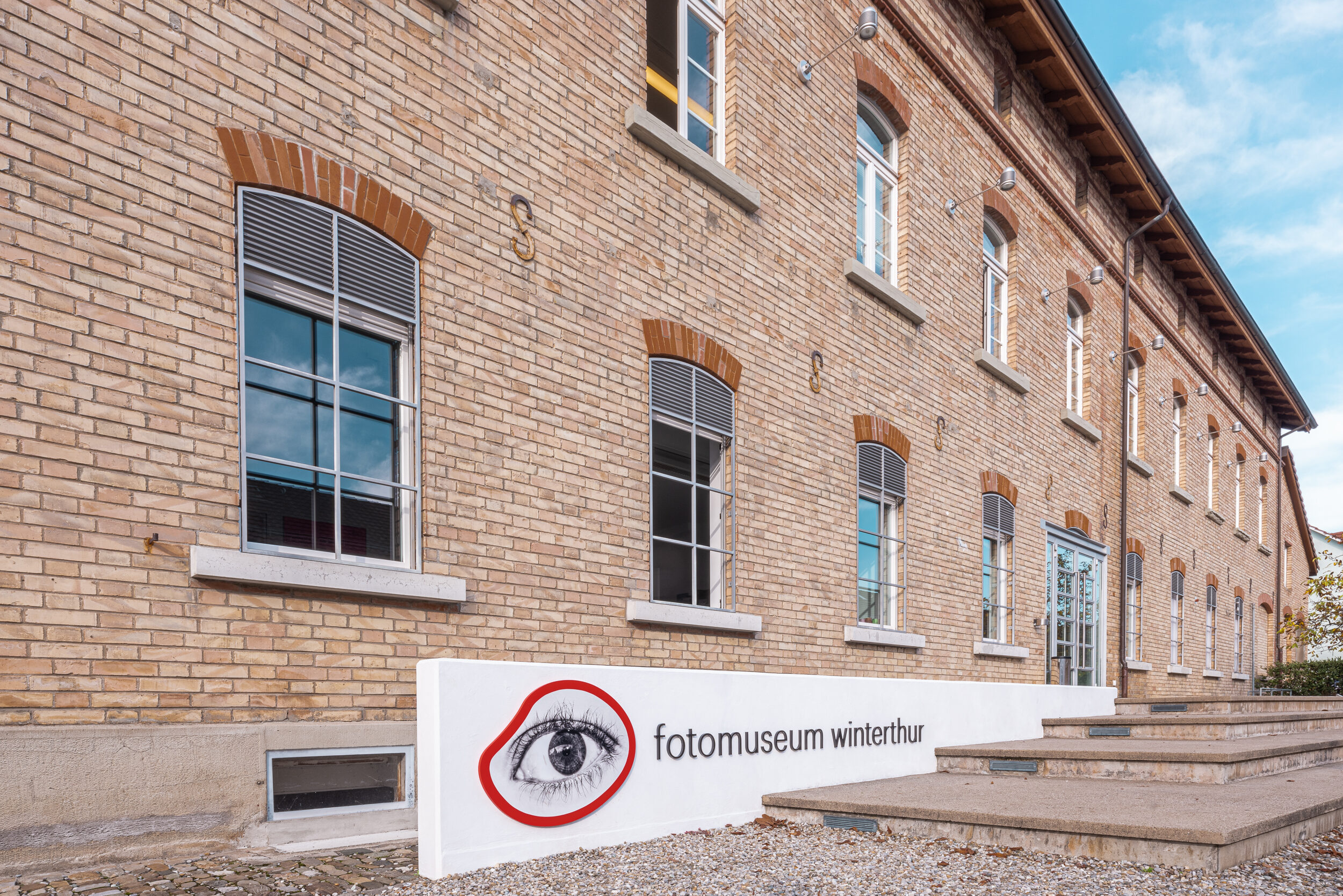 Through the exhibitions, art education and discursive formats as well as the publications, Fotomuseum Winterthur aims to surprise, stimulate and open up new realms of experience. With this in mind, the museum – an institution with both local vibrancy and an international reach – operate along global and interdisciplinary lines involving a wide network of experts, while constantly maintaining an open minded and dynamic response towards new developments.
More information about the Fotomuseum Winterthur team can be found here.
Participation and Diversity
Fotomuseum Winterthur is working not only on programming (exhibitions, events, educational services, publications, etc.) but also on organisational development at various levels with a view to establishing a form of institutional practice that is sensitive to the issue of discrimination and geared to diversity and sustainability. For the sake of transparency and as a token of our commitment, we want to be open about the process of development we find ourselves in.
Fotomuseum Winterthur Foundation
Fotomuseum Winterthur is governed by a Foundation. The Board of Trustees is composed of:
Martin Bölsterli (Vice President)
Philipp Brunnschweiler
Lisa Fuchs
Monica Glisenti (President)
Oliver Hagen
Eugen Haltiner
Nicole Kurmann
Ines Pöschel
Jan Schoch
Leopold Weinberg
Center for Photography
Fotomuseum Winterthur was founded in 1993. In 2002, it combined with Fotostiftung Schweiz to create the Center for Photography – Switzerland's foremost centre for photographic expertise.
The center for photography is part of the Art Museums of Switzerland: ten world-class museums that guarantee the enjoyment of art at the highest level.