Photography Education in Pace with Times
During the new building and renovation project of Fotomuseum Winterthur, numerous educational programmes – in the photo lab, in your classroom or in the exhibitions of Fotostiftung Schweiz – will continue to take place.
At Fotomuseum Winterthur, education is considered a key aspect of our work. In addition to exhibitions, publications and theory-driven investigations, education is one of the central pillars of our institution. Our educational activities take place not only on the museum's premises but also on location at conferences, in schools, as guests of other institutions and online.
The rapid changes in photography call for active engagement. We are faced with new kinds of images every day. Photographers no longer necessarily press the shutter release, but copy, edit, remix and recontextualise existing material. They write codes and let algorithms generate images. Also, we are not merely consumers of images, but also produce and distribute them by posting them in social networks, sending them via instant messaging services or storing them in the cloud. At Fotomuseum Winterthur, we are very open and adventurous in our engagement with these changes, researching contemporary developments and participating in the discourse on photography. We are committed to a reflective examination of photographic media and wish to encourage an independent, thoughtful and creative use of media. For this reason we are expanding our educational program with a strong focus on image and media competence and reflect on the entire spectrum of photography.
Contact: vermittlung@fotozentrum.ch, +41 52 234 10 69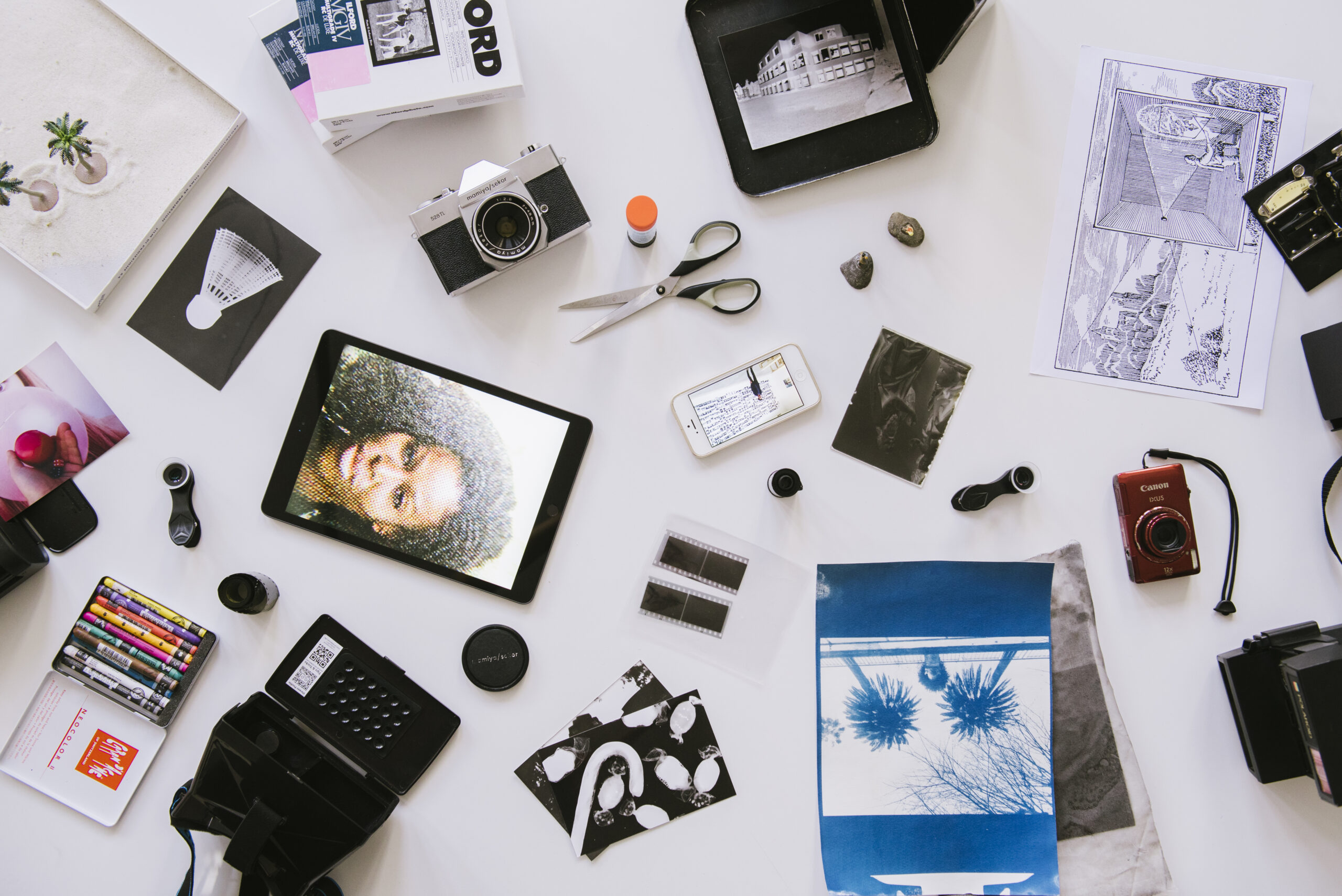 Fotomuseum Winterthur / Thi My Lien Nguyen